Have You Got Questions About Your Compost Tumbler?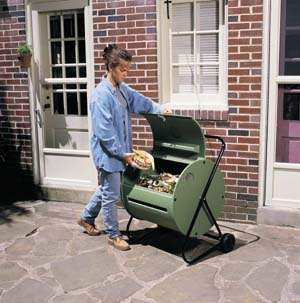 Compost Tumblers are nice and tidy. But it can be tricky to get good results — especially at first.
Do you have a question about Compost Tumblers?
Compost Tumblers promise lovely compost in a matter of weeks. And they're tidy and usually rodent proof. But things don't always work as advertised. If you've run into a problem here is where you can ask your question.

You can also see questions and answers from other composters. You'll feel like you're not alone and maybe you'll even find the answer you're looking for.
Questions about Compost Tumblers from other Gardeners
Check out the Questions and Answers from other people by clicking below.

---